He may not have got his medal at the end of A New Hope but you can honor our furry friend my embracing your inner Brew-Bacca and enjoying a delicious beverage from this very awesome mug.
This officially licensed mug is the perfect way to get that oh so glorious morning coffee, or much needed evening tea into your system.
The mug is light enough that it is not an issue, but heavy enough that you could give a burglar a shock if they tried to rob you. Not just a mug for the here and now, but for a Long Time Ago In Galaxy Far Away.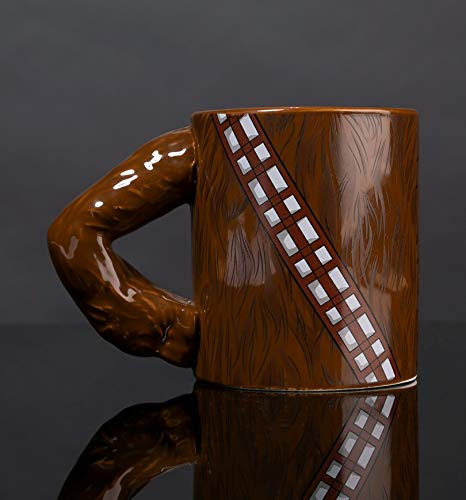 If your like me and you absolutely want one of these, I know only a sith deals in absolutes, then know this The Meta Merch Chewbacca Mug cost £9.99 and is available at Firebox.com